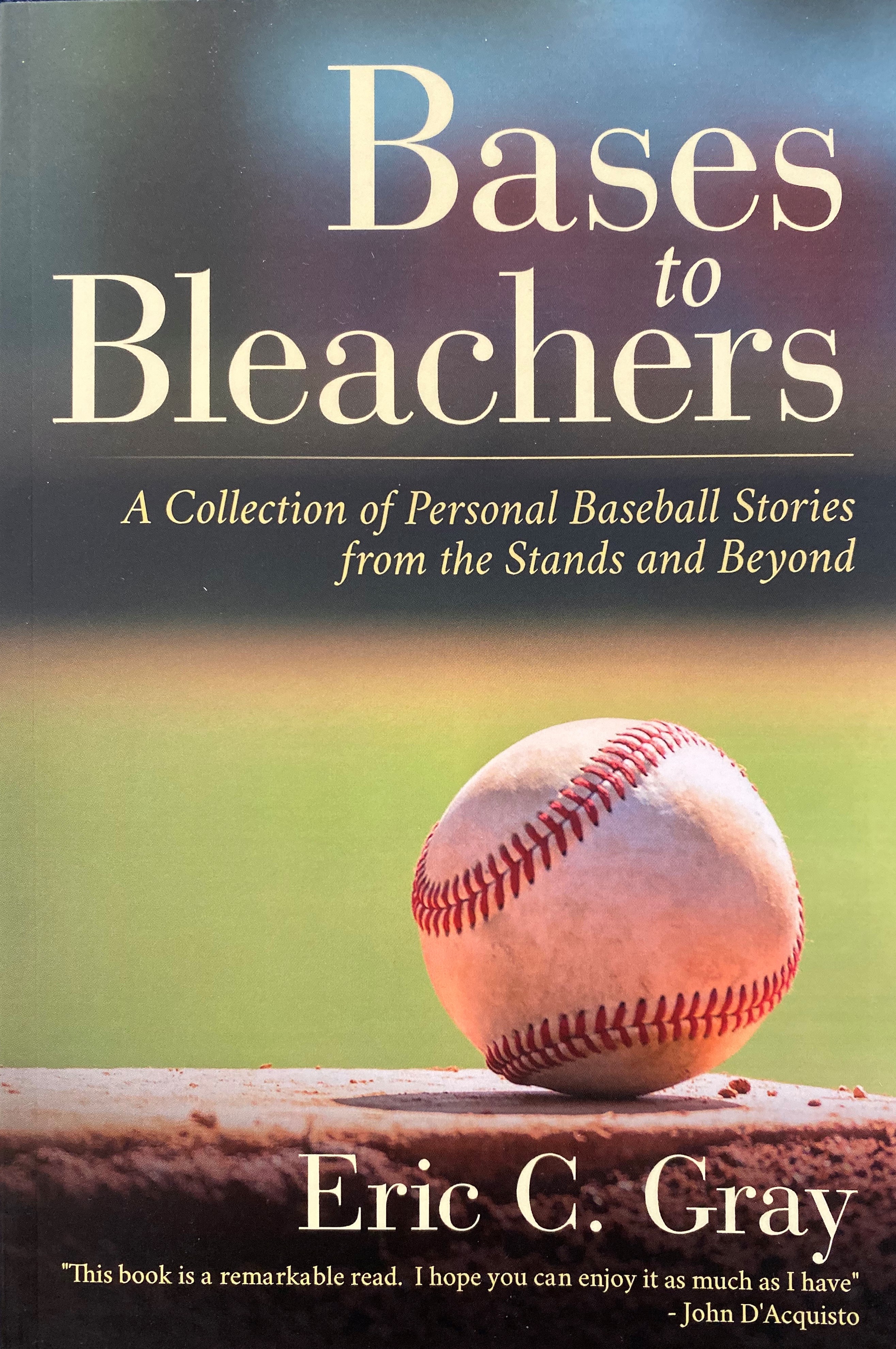 MEDIA KIT
Bases to Bleachers: A Collection of Personal Baseball Stories From the Stands and Beyond
Author Eric C. Gray
---
---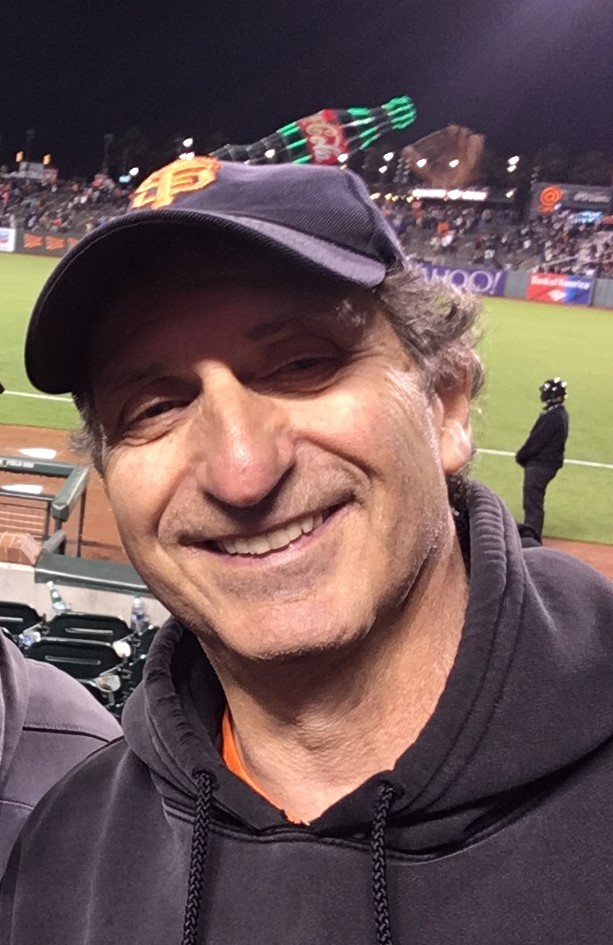 ABOUT THE AUTHOR
Eric Gray is originally from Plainview, New York, and earned his BA from SUNY New Paltz. He came to San Francisco in 1974, where he began a 39-year career at the U.S. Department of Labor, administering job training and employment programs for disadvantaged youth, most of that time spent with the Job Corps program. He met his future wife, Lynn Rhodes, on his first day at the Department of Labor and never moved back to NY. Lynn and Eric have two adult children, Rachel in San Francisco and David in Washington, D.C. They are all baseball fans, along with David's wife, Lisa.

His hobbies include rock and roll, following politics, playing and watching baseball and basketball, hiking, and hanging out with friends and family. This is Eric's first book, but it won't be his last. He is already well on the way to a second volume of his baseball book, having saved some amazing stories and chapters for the next one.
---
ERIC C. GRAY'S CONTACT INFORMATION
Eric C. Gray
eric.baseballstories@gmail.com
H – 1-415-586-8810 C – 415-971-5520
Website: https://basestobleachers.com/
FB - https://www.facebook.com/BasestoBleachers/
Instagram - https://www.instagram.com/eric.baseballstories/
Goodreads - https://www.goodreads.com/book/show/45144933-bases-to-bleachers
Amazon Author Page - https://www.amazon.com/Eric-C-Gray/e/B07V262R97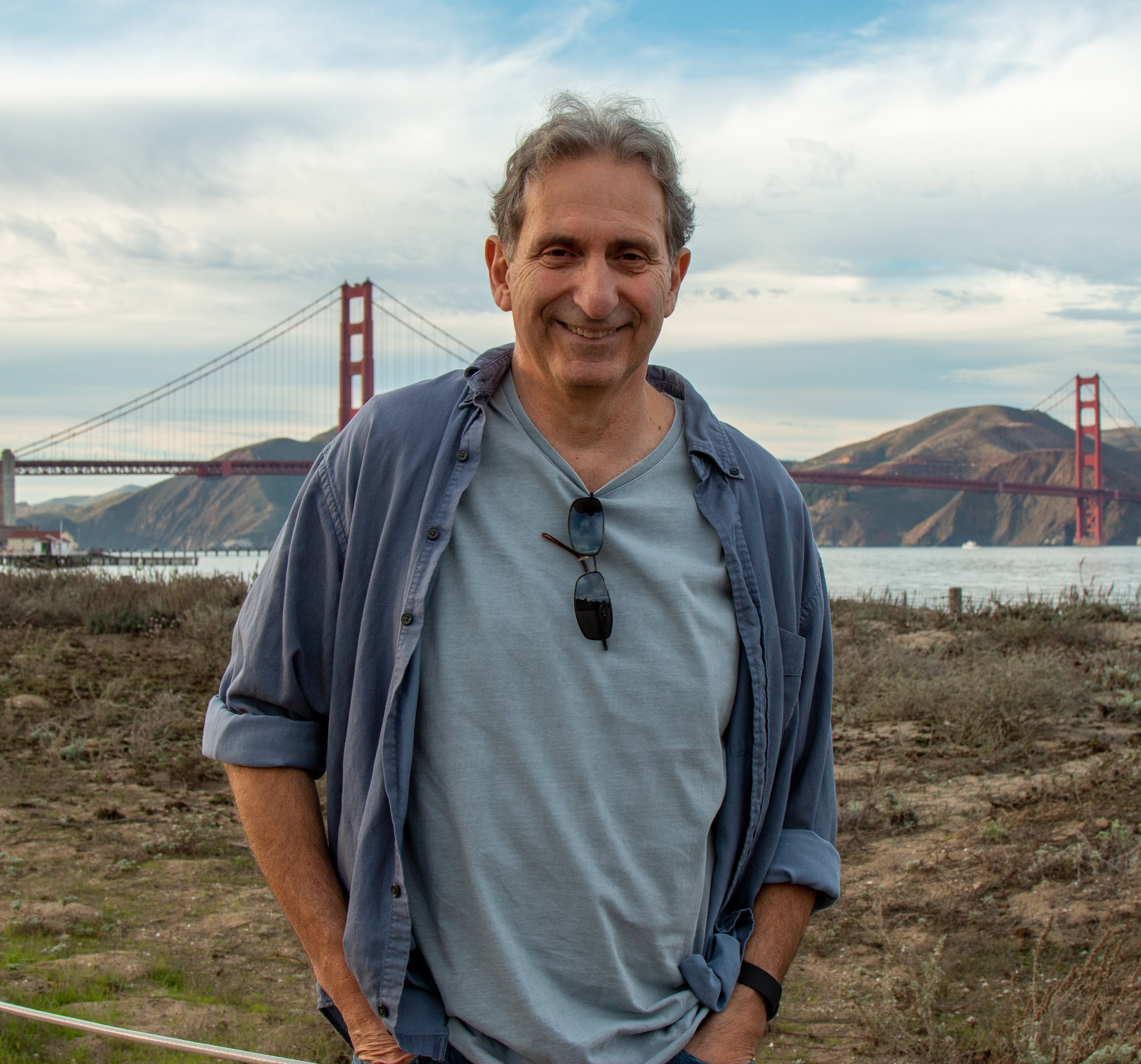 ---
Book Details
Paperback: 356 pages
Publisher: Palmetto Publishing Group (Tell Me Your Stories) (July 5, 2019)
Language: English
ISBN-10: 1641111798
ISBN-13: 978-1641111799
Product Dimensions: 6 x 0.7 x 9 inches
Shipping Weight: 1 pounds
Distributed through IngramSpark
Also available as e-book – Kindle and Nook versions

For sale on:
Amazon - https://www.amazon.com/gp/product/1641111798/ref=dbs_a_def_rwt_bibl_vppi_i0
Barnes and Noble - https://www.barnesandnoble.com/w/bases-to-bleachers-eric-c-gray/1132412242?ean=9781641111799
and, as well as other online sites.

---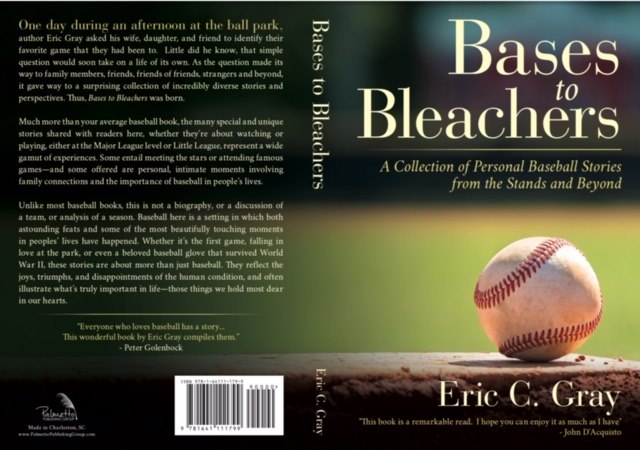 BOOK BLURB
One day during an afternoon at the ball park, author Eric Gray asked his wife, daughter, and friend to identify their favorite game that they had been to. Little did he know, that simple question would soon take on a life of its own. As the question made its way to family members, friends, friends of friends, strangers and beyond, it gave way to a surprising collection of incredibly diverse stories and perspectives. Thus, Bases to Bleachers was born.
Much more than your average baseball book, the many special and unique stories shared with readers here, whether they're about watching or playing, either at the Major League level or Little League, represent a wide gamut of experiences. Some entail meeting the stars or attending famous games—and some offered are personal, intimate moments involving family connections and the importance of baseball in people's lives.
Unlike most baseball books, this is not a biography, or a discussion of a team, or analysis of a season. Baseball here is a setting in which both astounding feats and some of the most beautifully touching moments in peoples' lives have happened. Whether it's the first game, falling in love at the park, or even a beloved baseball glove that survived World War II, these stories are about more than just baseball. They reflect the joys, triumphs, and disappointments of the human condition, and often illustrate what's truly important in life—those things we hold most dear in our hearts.
---
Chapters in Bases to Bleachers
Generation to Generation: Family and Baseball - How the national pastime connects family
Let's Beat the Traffic - What you can miss when you leave early (and anomalies)
Love and Baseball - Examples of various kinds of love
Women IN Baseball - Stories by women who have had official capacities in the game
The Negro Leagues - Interviews with two Negro Leaguers, and other various connections
Baseball: The International Game - Stories of baseball in other countries or reactions to baseball by people from other countries
Not Quite the Major Leagues - Stories from the minors, college, softball, Little League and…
What Baseball Means to Me - Stories about why baseball is important to the storyteller's life
Bunts - Very short stories, the original concept of the book
Singles - Stories that were not grouped with others in a specific chapter
Doubles – Pairs of stories that have some connection with each other.
Triples - Ditto above – but three
Home Runs - Spectacularly unique stories
Mickey, Can I Have Your Autograph - Stories involving meeting players
My Time on the Field – Stories from folks who had their own chance to be on the field
Famous, Historic, and Memorable Games - Stories of milestone games, a stadium's last game, and more
---
REVIEWS OF BASES TO BLEACHERS
Everyone who loves baseball has a story ... This wonderful book by Eric Gray compiles them.
Peter Golenbock, author of Dynasty, The Bronx Zoo (with Sparky Lyle), and Number 1 (with Billy Martin)
… It is this never-ending love that is instilled in this book. This book would not have been written unless Eric had a strong love for this game and wanted to share his story about the love he has for baseball….This Book is a remarkable read I hope you can enjoy it as much as I have.
John D'Acquisto, Author of Fastball John
Eric Gray's book pays homage to the love of "the one constant through all of the years", the game of baseball. He does so with an anthology of anecdotes from ordinary fans (and some celebrities) about what baseball means to them, and how the game made memories that have lasted from generation to generation. … I could not stop reading it. I finished it in less than three days because each anecdote provided some comfort and meaning that I could identify with as a baseball fan.
Harold Kasselman
Written by fans for fans, this excellent collection of baseball stories is sure to have something for everyone. Because it is a collection, the book can be digested in whatever manner a reader wishes. It can be read for a short time, picked up later and continued or a reader can read through the stories in one sitting. No matter how someone reads it, "Bases to Bleachers" is sure to be a hit with any baseball fan.
Lance Smith, The Guy Who Reviews Sports Books
I have been reading the book Bases to Bleachers written by Eric C. Gray and I have to say that it is truly a great read. I find it hard to put down at times and the stories are great. For some of us the game of baseball has many great memories spent with family and friends. I myself often think about my dad and our times spent at the ballpark. …Eric has done an outstanding job with this book. I would suggest that you go out and get yourself a copy of it believe me you will not be disappointed.
Bill Shelly‎ to Baseball For The Love Of The Game
Your book is doing what MLB is not: bringing fans together to celebrate our national pastime. The sharing of stories and oral histories are absolutely vital as part of American history and culture. Thank you so much for producing this magical tome. Your love and passion for the game shines through, producing a warmth and glow that is good for the soul…

Jon (Leonoudakis), baseball zealot and Film Producer